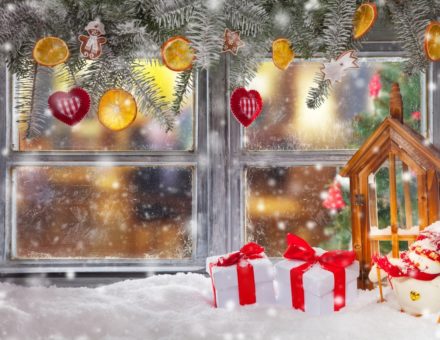 Moving during the holiday season does not need to be a daunting task. If you are not well prepared it can turn into a not so "wonderful time of year". Get your estimates early to give yourself time to book your moving company. Although it is one of the slower seasons for movers, the holidays season tends to become very busy. If you are moving long distance keep in mind that the holiday season is one of the busiest travel times. Thanksgiving weekend is one that has the most congested roads, it may be wise to steer clear of that weekend.
PACKING
Pack your holiday decorations, supplies and gifts in bins clearly marked. That way you can unpack the items first if you'd like to decorate the new home. Your gifts will be easily accessed along with your holiday treasures.
PACK SCROOGE AWAY FOR MAXIMUM CHEER
You win over the hearts and minds of children when you conquer your own negative feelings about moving during the season. Stress is already high at the end of the year, and a move adds an entirely new level to the heightened tensions. Rather than picking at the children or getting upset over the chaotic moving environment, relax.
Resolve to take each moment one at a time. Expect glitches, tantrums, messes and meltdowns. Remain calm, smile and try to have plenty of diversions on hand. Rather than lamenting the holiday you should be having, pass out coloring books, small games and other goodies to keep children happy.
Your home is full of boxes and packaging material, so it's not going to be featured in any designer magazines this season. Refuse to worry about the little things as you prepare for your move. Your smallest children will mimic your acceptance, and your older children will realize they can't rattle your chains.
Contact All Brunswick Van Lines to schedule your holiday-season move or other relocation services. We can also safely pack your indoor and outdoor holiday decorations for your move.