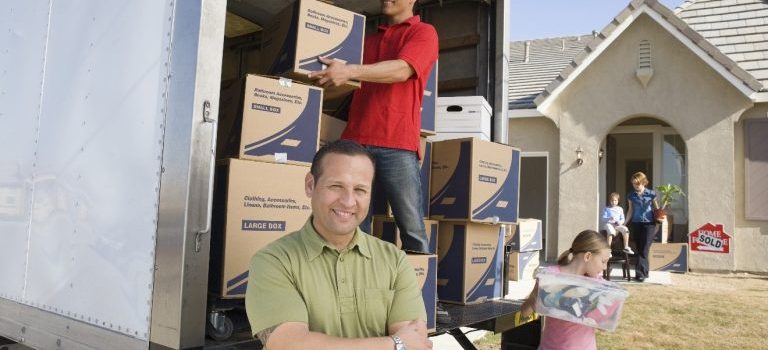 Organizing a move to suit every member in your family is a challenge but does not need to be difficult. If you have a large family, consider these strategies to make it easier on each member.
Assign Tasks to Each Family Member
Plan out tasks that are age appropriate for each family member. They can help with both the packing and moving process. Begin by having them declutter and organize their own personal spaces. Separate items that they no longer want or need that can be discarded or donated. Assign young children simple tasks such as carrying light boxes or separating clothing by season. Teens can take on more complex tasks.
Set Deadlines for the Packing Process
You may need to remind kids to pack their rooms multiple times. Instead of getting frustrated by the different pace family members have, set a deadline of when you expect all the boxes to be packed. Set the deadline a few days before it needs to be done. That way if they cannot make the deadline, you have time to assist without having to worry about major consequences or delays with your move.

Keep a Positive Attitude
Moves may be especially hard on adolescents. Encourage your teens to express themselves and frequently reiterate all the positive reasons your family is moving. Children pick up on talk and actions about the move. They may feel anxious about changing homes and leaving friends behind. Focus on their emotions while they are preparing their belongings and packing for the move.
Try to keep things positive.
Moving With School-Age Kids
Many school age children are excited about the move. Some experts recommend a summer move so that there is no disruption in the school year. If possible bring your child with you for registration and plan a visit to the new school before the first day in order to put fears in check.
You don't have to go it alone when preparing for a family move. Contact the caring moving professions at All Brunswick Van Lines, agents for Wheaton World Wide Moving for a successful move that's designed to meet your family's needs.