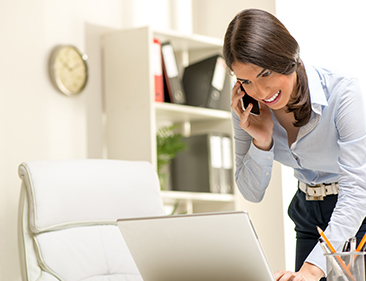 There are endless places on the Internet where you can drop in some basic moving information and receive an approximate estimate of the moving costs. Even Wheaton offers a ballpark estimator on their website.
Moving estimator tools are very helpful in the early stages of choosing a moving company. But there is an important next step: the in-home moving estimate.
There are several reasons that an in-home moving estimate is important. First, it gives you a chance to meet the movers you might hire and who might be handling your household goods. Secondly, it gives the movers a chance to assess the items and provide you with an accurate estimate. Any mover who declines to provide an in-home estimate in advance of the move should be crossed off your list of potential movers.
The longer a mover has been in business, the more experience he or she has, the more accurate the moving estimate you receive will be. That means no surprise fees or up-charges on moving day if the items you agree to move during the in-home estimate remain the same.
Interested in requesting an in-home estimate? Complete our in-home estimate form or call 732-274-1881 to schedule your appointment.