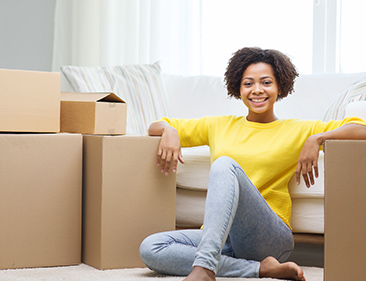 You care about your employees, and it's important to you that their relocation is as worry-free as possible—not just for your sake, but for theirs. We know how complicated it can seem, which is why we're with you and your employees every step of the way. Learn more about what we offer for corporate relocations below, or contact us to get started.

MOVING FOR WORK
A work relocation involves a lot of moving parts, but All Brunswick ensures that the details are taken care of. When you relocate an employee, it's a big deal, and something to be taken seriously.
Moving out of state? At Wheaton, we work with HR professionals every day to ensure their employees are taken care of and moved successfully. From packing to delivery, our move managers will ensure that the relocation is a happy one.
All Brunswick Van Lines and Wheaton World Wide Moving understand the balance between the business reasons for getting someone ready for their new position in an unfamiliar environment and the personal issues that every transferee will experience. It's not just an address change. It's a life change
We'll work with your policy
Every company's relocation policy is different. Let us know how yours is set up and we'll work with you to maximize your benefits — whether it's a lump sum, full move package, percentage or some combination or permutation of all three.
Call us today to get your company relocation started. 732-274-1881