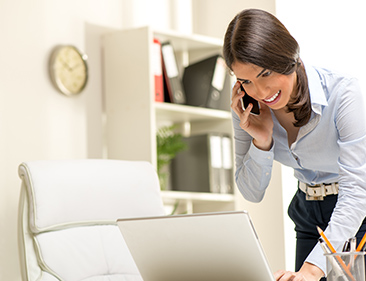 Your Free Estimate is Waiting.
We believe that a hassle-free move includes helping you understand the cost of moving up front by providing free estimates. A moving estimate is the first step in the process and can help you plan your move, learn what to expect, and answer your questions.
Local Moves Within the State
Your move costs will be estimated using the size of your possessions. The estimator will calculate your belongings with a Table of Measurements, or Cube Sheet. Remember to show the estimator all items being moved including items in basements, attics, garages and sheds. Once all the items are totaled, the estimator will be able to calculate the size of your move and leave you with a written quote which states how many men you would need and how many hours your move should take. That allows the estimator to come up with the estimated price.
Interstate Moves
The cost of moving interstate is determined by several factors, including the weight of your belongings and the distance they are being transported. We'll also factor in any additional services you need, including full or partial packing, appliance services, or special handling needs. If you'd like to get an estimate, call now 732-274-1881 or fill out our estimate request form.
Virtual Surveys are now available. To utilize the virtual survey method, you will need a fully charged smartphone, flashlight, tape measure, and Wi-Fi or cell data. Our sales representative will lead you through every step of the way, so you have the confidence that nothing is left out of your survey.